WALK A MILE IN MY SHOES : A 100% CHARITABLE COLLECTION
In direct response to the global outcry for justice following the events of May 2020 in the United States, British actor Idris Elba and his wife Sabrina have joined forces with Christian Louboutin to raise awareness for the victims of oppression around the world, whether at the hands of police brutality or social injustice. Born out of their close friendship, this new non-profit capsule is an ode to the importance of solidarity.
WATCH THE VIDEO
Whilst designing the collection, the trio looked to historic activists such as Nelson Mandela and Martin Luther King Jr for inspiration. "We wanted to create a collection that would encourage empathy and action. To be clear, the message isn't intended to be interpreted literally. Instead, take a moment to consider the experiences of those who are made to feel different, often due to circumstances beyond their control."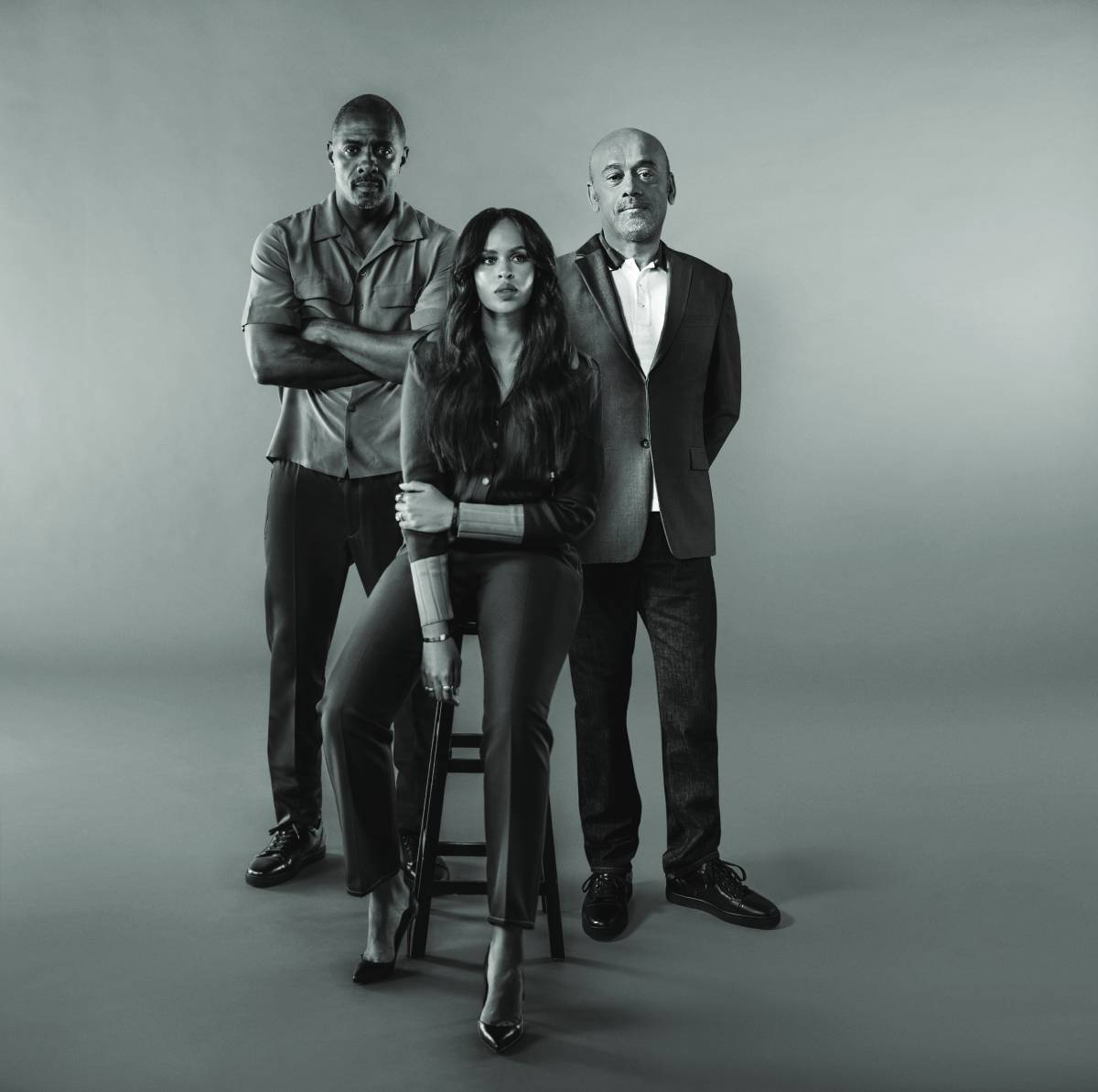 Renamed 'Mandela's Gold' in 1996 after the iconic Nelson Mandela, the South African Bird of Paradise flower is one of the capsule's central themes and is a celebration of positivity and hope. Reworked as a unique print incorporating the signatures of both Christian Louboutin and the Elbas, its vibrant colors bring a fresh energy to the Maison's key silhouettes.
"Walk A Mile In My Shoes"
Struck by his visit to Martin Luther King's memorial in Los Angeles, Idris chose this phrase for its poignant message of empathy. An open call for greater compassion and solidarity amongst us all, it features on several of the capsule's emblematic styles, from shoes to bags, as an embroidery or a print.
Bringing a fresh take on some of Christian Louboutin's most iconic designs and debuting a new sneaker co-created by Christian and Idris, 100% of the proceeds will be donated to five charities dedicated to causes dear to both Christian and the Elbas, including social justice, education, and civil rights amongst many others: The Gathering of Justice, Be Rose Foundation, The Immediate Theater, Somali Hope Foundation & Purposeful.