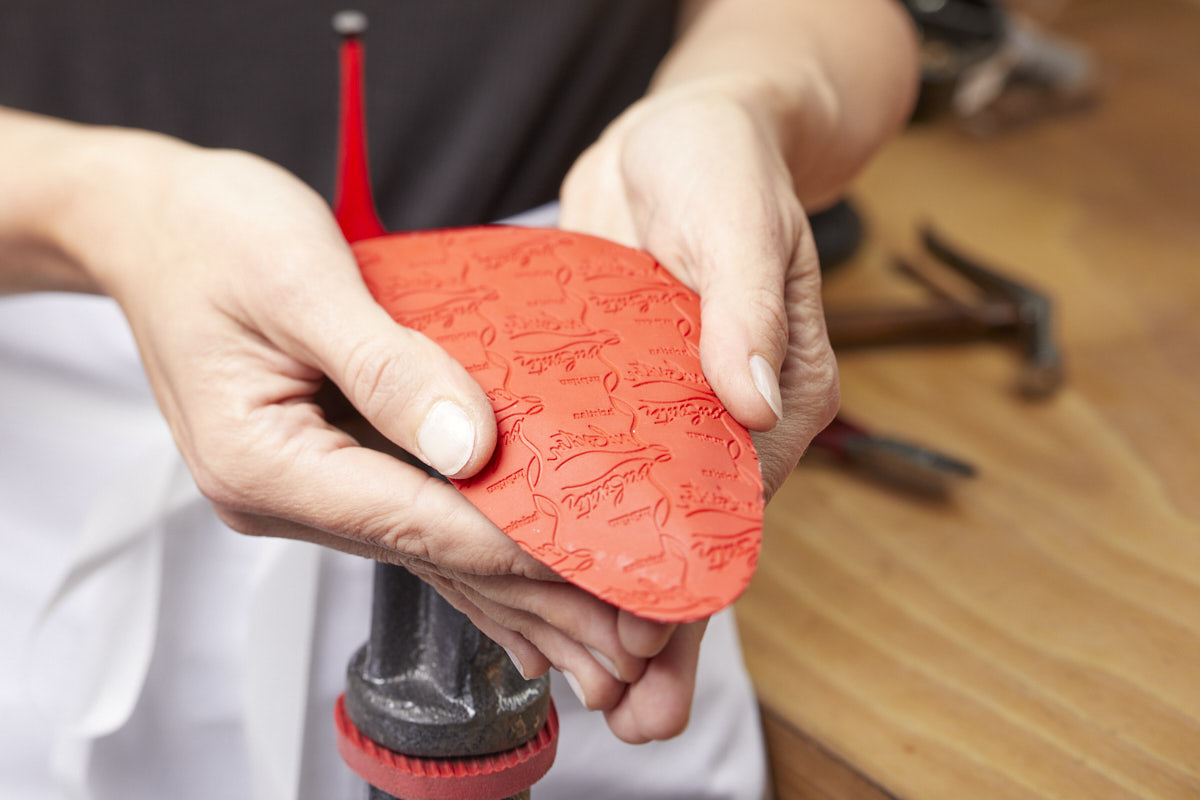 Product care
In order to keep your products in good condition, the following general leather care is recommended:
Keep the leather area clean and dry using a dry soft cloth;
Always store your products away from light and heat;
Protect your leather products from rain and moisture;
Store your products in the Christian Louboutin dust bag provided;
Avoid contact with abrasive surfaces.
The red lacquer of the soles wears out with use. This is not a manufacturing defect; it is simply normal wear and tear.
Christian Louboutin strongly recommends that our customers consult a professional in leather care or a shoemaker for specific care advice.
Where do I repair my Louboutin?
Should you need to repair or refurbish an item purchased online we are happy to suggest the following shoe and leather specialists:
LEATHER SPA
55 West 55th St, New York NY, 10019
Tel : 212.262.4823
email: [email protected]
RAGO BROTHER'S SHOE & LEATHER REPAIR
142 Speedwell Avenue, Morristown, NJ, 07960
Tel : 973.539.7949
email: [email protected]
SANTANA LEATHER CARE
214 W 39th Street, Suite 302A, New York NY, 10018
Tel : 1.800.291.9021
email: [email protected]
PASQUALE SHOE RESTORATION
5616 San Vicente Blvd, Los Angeles, CA, 90019
Tel : 323.936.6883
email: [email protected]
NICKS CUSTOM BOOTS & SHOE REPAIR
167 Dupont Street, Toronto, ON M5R 1V5
Tel : 416.924.5930
email: [email protected]
Please note that Christian Louboutin has made these recommendations simply as a courtesy to those wishing to repair our products.
Customers who make use of these locations have the sole responsibility for evaluating the suitability of the locations, their services and the results of any repairs conducted thereby.
Christian Louboutin assumes no responsibility or liability related thereto.