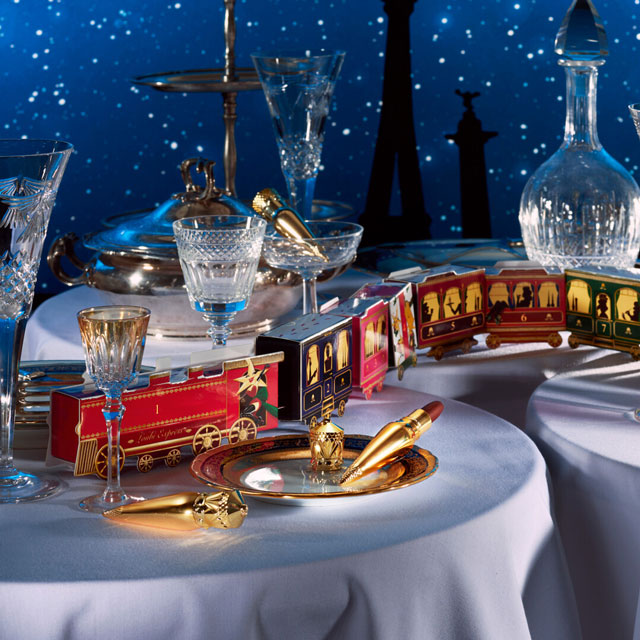 Looking to make your favorite people feel extra special this holiday season? Get inspired with our dazzling selection of festive gift ideas. From makeup to fragrances and more, give a loved one (or yourself!) the gift of beauty "à la Louboutin". So whether it's a signature scent, a pop of color or just plain fun, you're sure to find something to catch their eye.
Your signature scent awaits amongst our selection of fragrances...
Channel your inner star power with a Golden Glam look
Face party season in style with a glamorous holiday makeup look created by Ruby Mazuel, Christian Louboutin Beauty's France Makeup Ambassador: eyes dressed dazzling jewel-inspired copper and khaki tones, and a bold red lip for a sophisticated, statement look.
Golden glam look in steps